Obesity and Bariatric Surgery
Obesity is a chronic disease, meaning that its symptoms build slowly over an extended period of time. An estimated 5-10 million Americans are considered morbidly obese. Obesity becomes "morbid" when it reaches the point of significantly increasing the risk of one or more obesity-related health conditions or serious diseases (also known as co-morbidities) that can result either in significant physical disability or even death.
There are many reasons a person can become obese. The exact causes may be difficult to pinpoint. Many factors can contribute, including genetic, environmental, metabolic disorders, and of course lifestyle habits. The important thing is: how you got here doesn't really matter – it's what you do next that's important.

It's no secret that obesity is a serious problem in our society, with many individuals struggling to lose excess weight and lead a healthier life. The sleeve gastrectomy is a surgery only on the stomach and does not involve any surgery on the intestine. Read More About Sleeve Gastrectomy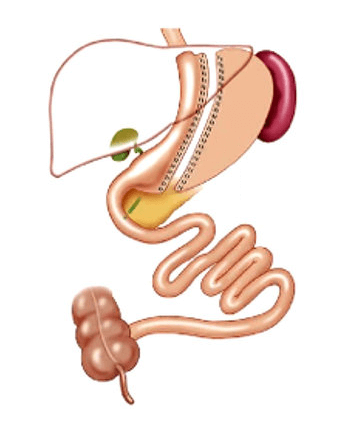 Obesity affects your life and lifestyle.
At times, it may seem that everyone has an opinion about your weight. You probably already know, however, obesity isn't good for you. And you know better than anyone how excessive weight affects your life – how you look, how you feel, and the things you can or can't do. What you might not realize is that obesity can also affect how long you live. Obesity increases your risk of developing diabetes, heart disease, cancer and other life-threatening medical conditions. Studies show significant weight loss may improve, or even resolve, these conditions.
When diet and exercise aren't enough – Surgery is an option.
You've probably tried to lose weight before but gained it all back – only to try again. You should know that you are not alone. Studies have shown that while people on traditional diet and exercise programs can lose weight, most gain it all back within months. Surgery is a safe and effective alternative for those that have been unable to lose weight with more conservative measures. If you have been losing the battle with obesity, it may be time to consider bariatric surgery. To help you make a decision, talk to a qualified bariatric physician and surgeon.
Read Our Reviews
My experience here has been great, everyone is willing to help and assist with your needs, I've had no problems since day 1 thanks for everything.

alicia Dorris

Changed my life forever!!!! Thank you so much Dr. Woodman!

Cabe Sala

Honestly, I'm thankful for the Staff at Midsouth Bariatric, I'm just a few days from being a month out for my surgery and I'm already seeing a difference, Everyone From... read more Mrs.Deborah to Kelley and Mrs.Dottie has been so helpful. Mrs. Deborah saw me instantly when I had to leave work because I thought mess up an incision, no question and full of reassurance that I was fine. Dr.Woodman is special, talented and I really appreciate him and his guidance, he is blunt , straightforward to the point but he cares. Thanks again, Brandy James

Brandy James

Dr. Woodman and his staff were supportive and helpful during my weight loss journey. Dr. Woodman is a first class surgeon. If you are serious about losing weight, I highly... read more recommend Dr Woodman's program.

Darrel McNeely

It is with pleasure and joy that I submit this REVIEW! Dr. George Woodman saved my vitality, however, I must say that Dr. Woodman is stern, tough, and at times... read more seemed to mean, nonetheless, I discovered that his firmness and his ability to keep me accountable were necessary for my weight loss triumph. My initial weight was 330 lbs on November 2020, and my surgery weight stood at 317 lbs on May 11th, 2021. I arrived at Baptist Hospital around 4:15 a.m. and approximately 11 a.m. I was awakened and pain-free. I'm almost two years out and keeping a steady weight of under 178 lbs. In conclusion, I am forever grateful to God and Dr. G Woodman for giving me my vigor and increasing my lifespan by another 20 yrs. Remember this is only a tool you must have a change in mindset first followed by a healthier modification in your eating choices for a LIFETIME.💋

Sheliah Diana

Dr. Woodman and his staff are very efficient in what they do. Dr. Woodman is a no nonsense dr who takes you getting your health together seriously, you may not... read more like how he tells you the truth but I assure you he and his staff only want what's best for you and for you to prolong your life. It was the best decision I ever made.

Shayy Turner

Fully Accredited Metabolic and Bariatric Center of Excellence
Midsouth Bariatrics has earned the distinction of being designated a Diamond-Level Metabolic and Bariatric Center of Excellence by the respected MBSAQIP, as well as a Surgical Quality Partner by the American College of Surgeons. The accreditation of this weight-loss surgery program is a testament to the high-quality care they provide and their commitment to patient safety and successful outcomes. Dr. Woodman and his dedicated staff are devoted to providing their patients with excellent care and helping them achieve their weight-loss goals.
Dr. George Woodman
Center of Distinction for Bariatric Surgery
Dr. Woodman is an SRC-accredited Master Surgeon in Metabolic & Bariatric Surgery
SRC is a nonprofit, patient safety organization that develops and administers best-in-class accreditation programs for medical professionals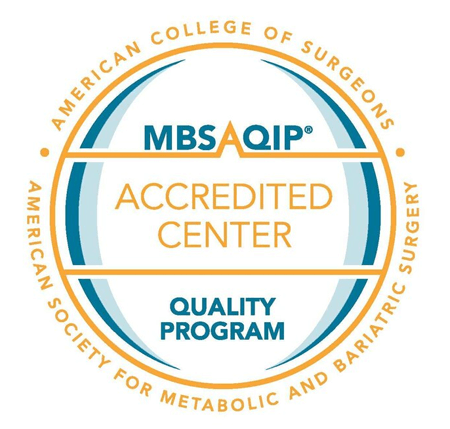 Dr. George Woodman
SRC-accredited Master Surgeon in Metabolic & Bariatric Surgery
SRC is a nonprofit, patient safety organization that develops and administers best-in-class accreditation programs for medical professionals